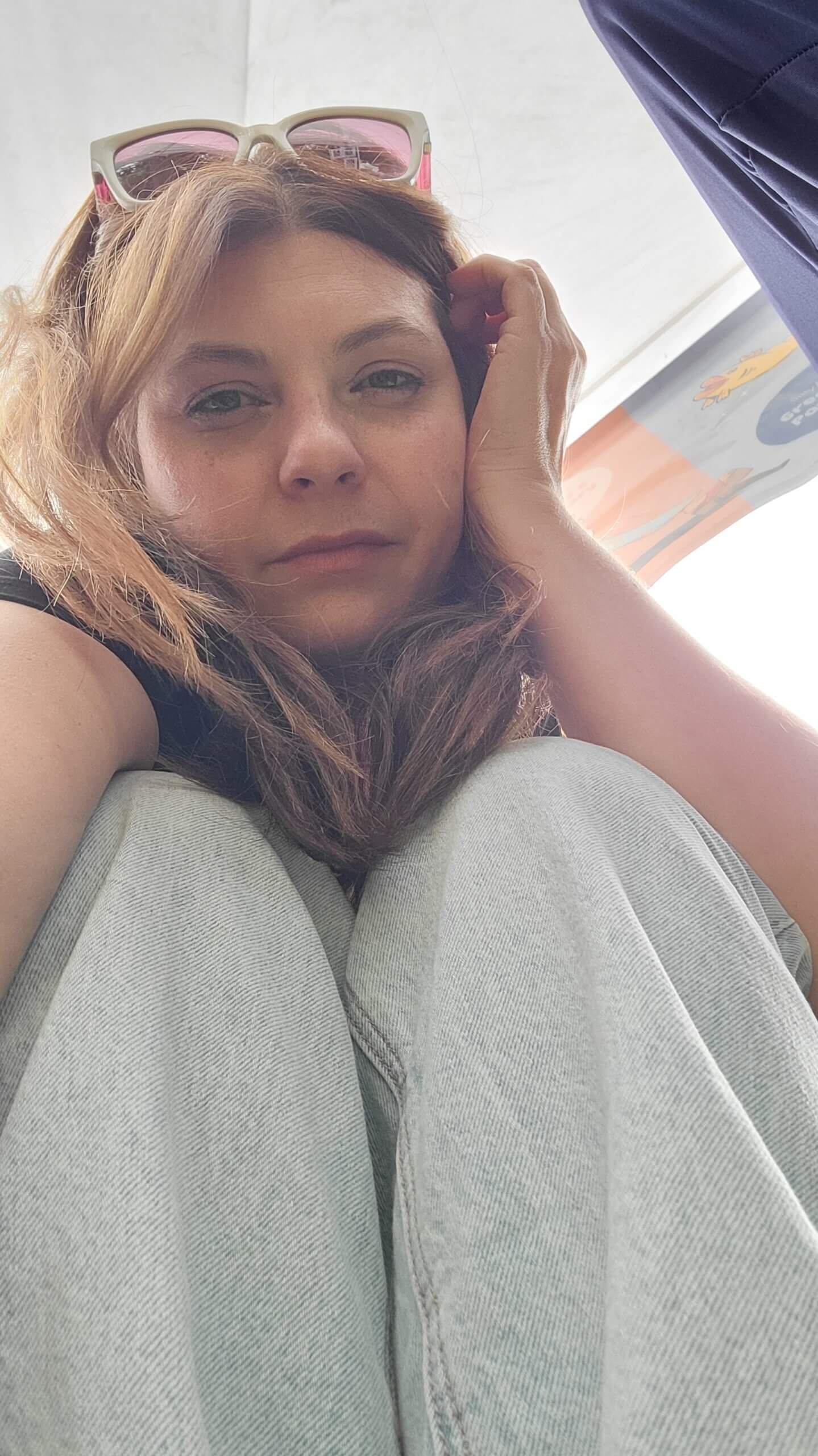 Thanks so much for checking out my work!  I'm a digital artist and illustrator based in Normal IL.  A sleepy midwestern college town where I live with my fluffy companions, Izzy and Shep. I love making quirky illustrations and turning them into fun collectibles, gifts, and of course STICKERS! Some of my favorite themes to explore are animals, mysticism and the other worldly. I aim to instill my work with imagination and humor and love connecting to others through a shared love of mystical, magical, and spooky stuff.
While I started as a traditional pen and ink artist, most of the art in my shop is now drawn digitally on my iPad using Procreate.  Though, I still like get out my trusty analog pens and paints now and again.
For questions or inquiries, email me at hello@bysarahsimpson.com
I love getting out and meeting all of you in person! From about May - December you'll find me popping up at Art Festivals and Markets around the midwest and beyond. Come say hello!
Follow me on IG for peeks into my sketchbook and shop announcements. Check out my stories for daily check-ins, quizzes and polls.
Follow me on YT for tips and tricks, process videos, full length sketchbook tours and behind the scenes videos. Currently posting new videos every other Sunday!
Follow me on Tik Tok for quick yet satisfying process vids, occasional shenanigans, and appearances from my dog Izzy!