Thanks so much for checking out my work! I am a mixed media artist, avid sketchbooker, children's book collector, and generally an artsy fartsy type.
I live in a sleepy midwestern college town, south of Chicago, with my fluffy companions, Izzy and Shep. I love making quirky illustrations and turning them into fun collectables and gifts. Some of my favorite themes to explore are pop culture, 80's/90's nostalgia, mysticism and the other worldly. I aim to instill my work with a sense of humor and love connecting to others through a shared love of campy, silly, and cute stuff.
The art in my shop is made using a variety of mediums and techniques. Some of my favorite tools include brush pens, alcohol markers, colored pencils, paint markers, watercolor, acrylic gouache, and my iPad.
Follow me on IG for peeks into my sketchbook and shop announcements. Check out my stories for daily check-ins, quizzes and polls.
Follow me on YT for tips and tricks, process videos, full length sketchbook tours and behind the scenes videos. Currently posting new videos every other Sunday!
Follow me on Tik Tok for quick yet satisfying process vids, occasional shenanigans, and appearances from my dog Izzy!
For your shopping pleasure, I've created a list of my favorite art stuffs!
Step 1. Look for these goodies at local retailers and preferably small businesses in your community!
Step 2. If you can't find these supplies locally, the photos have been linked to Amazon. This little independent artist will earn a commission on qualifying purchases. (Via my Amazon Affiliate Program.)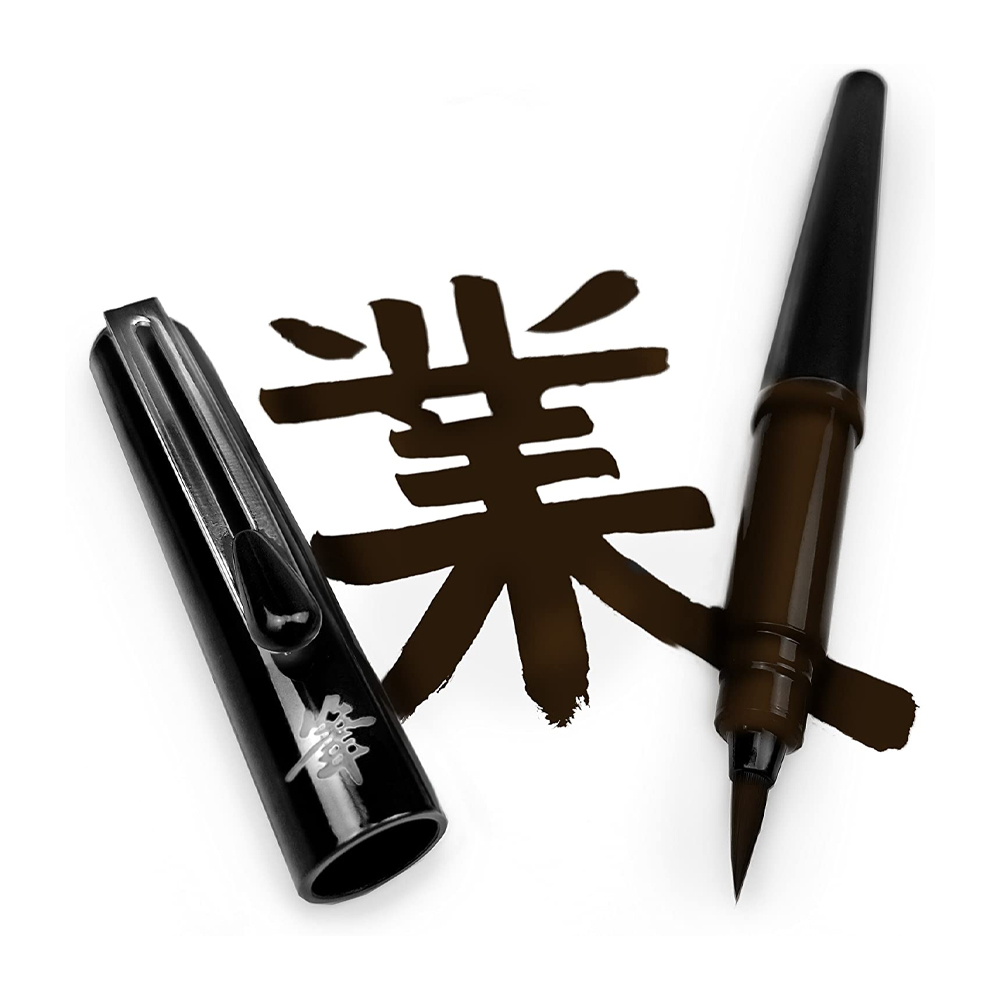 Ol reliable! The Pentel Pocket brush sports a nylon brush tip that gives a really great range from thin to really thick juicy lines. This pen takes a little practice to master... but is so fun to draw with! This will always be a favorite of mine. Plus it's refillable. Refillable pens are better for the pocket book and the environment.
The Tombow is a great felt-tip brush pen. The stiffer tip makes it easier to control. Yet, it's still flexible enough to give you a variety of stroke weights. It's a great choice for those new to using brush pens. I personally like to use this pen in combination with my other brush pens, for smaller detail work.
This is a new favorite brush pen! If the Pentel Pocket Brush and the Tombow Fudensuke had a baby... they would probably make the Kuretake No. 16. IMO, it has the control of the Tombow, but with a true brush tip which gives a nice range of brush strokes from thick to thin. Great, high quality brush pen!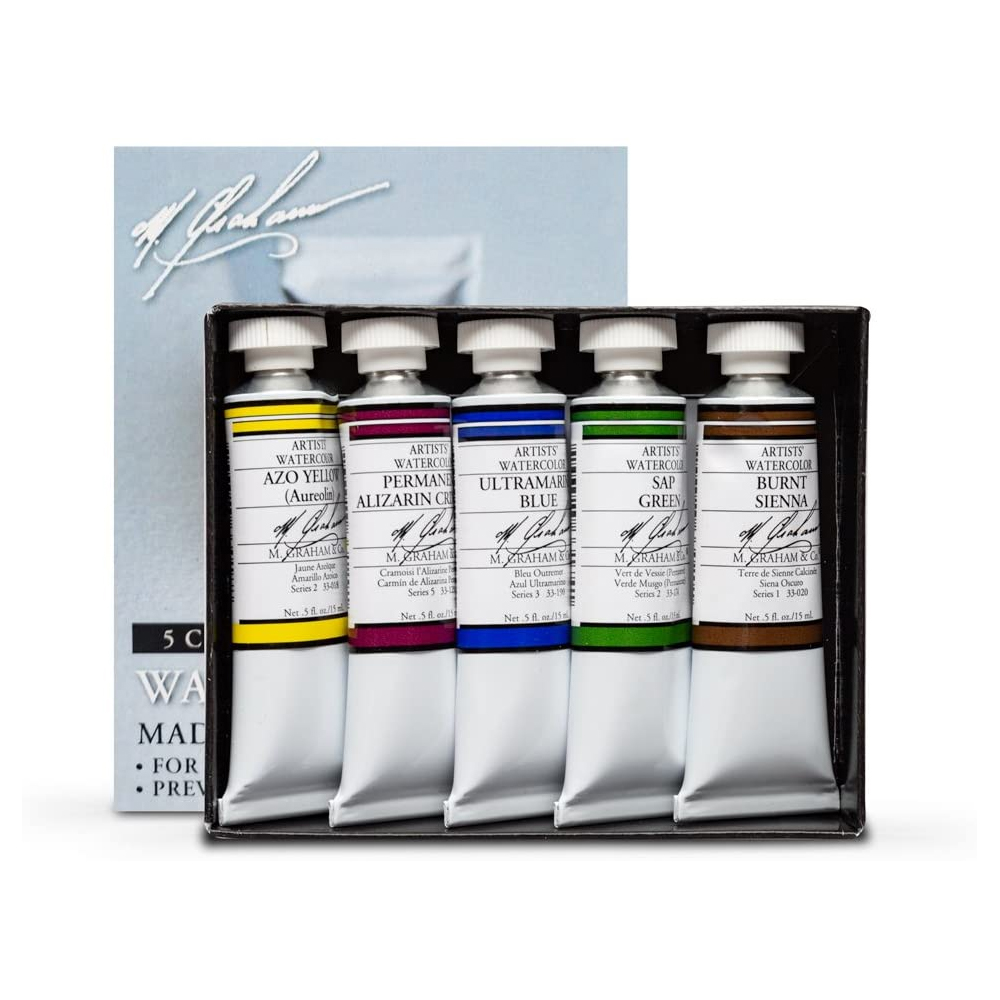 These watercolors are amazing quality! Yes, the price is definitely on the high end, but the pigment is beautiful and rich and a little goes a very long way! Also, the paints are made with honey, so they re-wet really easily. So you won't waste any of that gorgeous pigment! I highly recommend this paint for those in the market for an artist grade watercolor paint.
Uni Posca pens are so much fun! They are filled with acrylic paint that is really opaque, so you can layer them up. They dry with a matte finish and you can also draw on a lot of different surfaces with them. Though, my favorite way to use them is to add texture or highlights on top of other mediums.
This is my absolute favorite sketchbook! I love the size (8x8 in), square shape, and lay-flat pages. It has a sturdy hard cover and thick smooth paper that is especially great for alcohol markers, paint markers, and ink. I've experimented with light applications of watercolor and gouache and it held up well, but keep in mind it's not really meant for wet mediums.
Interested in Wholesale pricing for your shop?
Learn more here
. Have questions or would you like to chat with me about an art licensing or illustration project? Please say hello! The best way to get in touch with me is via email.